Oleochemicals are emerging as a popular alternative to petrochemicals. While petrochemicals are derived from limited resources of petroleum, oleochemicals are derived from plant and animal fats and are thus more accessible, biodegradable, environment-friendly, and economical.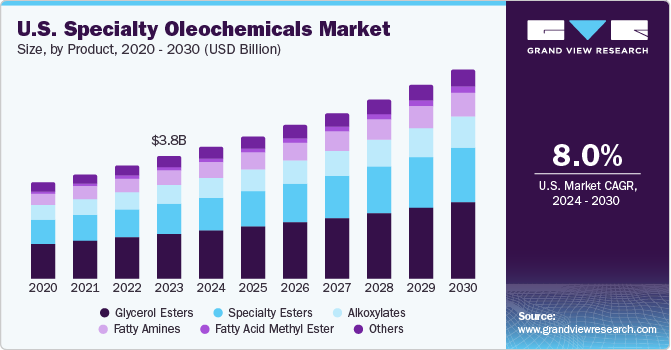 By means of diverse chemical and enzymatic reactions, the feedstock is converted into basic oleochemical substances such as fatty acids, fatty alcohols, fatty amines, and glycerols. The raw materials for oleochemical synthesis include vegetable oil, soybean oil, linseed oil, castor oil, animal oils, animal fats, and petrochemical feedstock.
An effective substitute for many petroleum-based products, oleochemicals are widely used in food and beverages, pharmaceuticals, cosmetics, soap, laundry detergent, candles, waxes, lubricant, and paints. In comparison to petrochemicals, oleochemicals have lower toxicity levels. The oleochemical industry outlook is positive as the global market is oversupplied with 3 MMT (million metric tonnes) of alcohols and fatty acids, encouraging wider applications of oleochemicals and further replacement of petrochemicals.
Oleochemicals in Food Industry
Oleochemicals are in great demand in the food industry and are used in a variety of products, ranging from breads and confectionaries to cooking oils and margarine, and in food processing. In addition, oleochemicals are used as nutritional supplements due to their health benefits.
The food … Read more